5th January, 2013. It's a comfortable 1 degree at Roorkee station, perfect for shorts and a Hawaiian t-shirt, perfect weather for a new beginning. In fact, if it got any better, I would be forced to consider spending all the money I saved up for the dream house in Hawaii, Rs 442 to be precise, to get real estate in Roorkee (Hawaiian t-shirt in a house in Hawai is the dream, or rather, was the dream). Granted the roads are bad and there is a lot of dust in Roorkee but then you have got to compromise somewhere right? I think I'll leave this decision for later though, for now I do have a luxurious, 5 star, hostel room in a government college. Sarcasm apart, it does have high speed, free, wired internet connection and that is truly a luxury. So I reach my room, throw my suitcase under the bed and plug in the information hose to find that I have no internet access. A quick shout across the corridor tells me that it's just me. My network card gave up. Perfect start to the new semester don't you think? A few days pass and the semester picks up pace, denying me the opportunity to marvel over the perfectness of the start to this semester.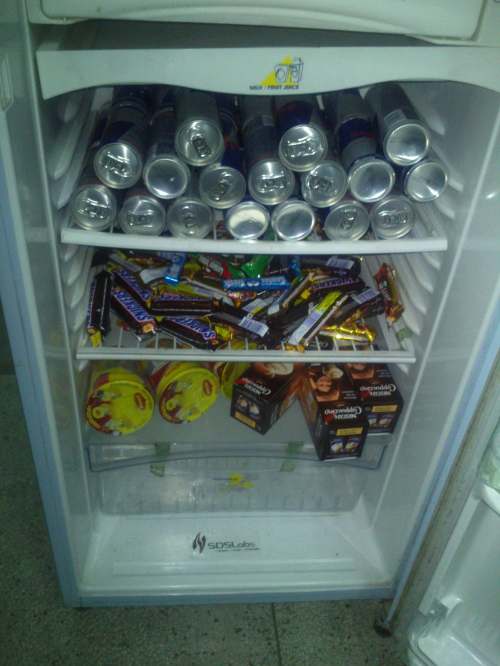 11th January, 2013. If the previous few days were rated as hectic on a scale of jobless to IITR gardeners by Shashank & Truly Poor, 11th Jan marked the arrival of busier times still, SDSLabs recruitment. We interviewed ~50 bright first years to cherry pick the 15 who we'd have to bear for the next 3 years. We had to shortlist these 50 from over 300 applicants. Disregard the heavy sarcastic tone of the previous paragraph because we actually got some seriously talented first yearites. Of course, we did face a few who made us rue the absence of a third hand for a triple facepalm but others more than made up for these odd few. While I'm on the topic of recruitments, a shout out is in order for Workflowy. A shared list, 2 Nexus 7s, 4 iPads and a kindle made the recruitment process so much easier. The process was lenghty, the end of the day discussions_(read as arguments)_ were intense, the first chapo was expensive but it was worth it because it was more than just a recruitment process. It was the indication of changing times at SDSLabs for me, I'm no longer the junior most in lab and now there is this added sense of responsibility.
19th January, 2013. Syntax Error 2.0 night, easily the highlight of the month. Syntax Error is a 12 hours overnight hackathon at SDSLabs. It was fuelled by this super awesome alumni of SDSLabs! Harshil worked on an app for soon to be graduates, a facebook based memories kind of a thing which is prepopulated with your last 4 years statuses and images. Ravi worked on html5 snakes game which is controlled by an arduino. Jayant made a web version of the game Flow. A first year, Kandoi, made a app to stream media files over wifi to android. I personally worked on Play, a music player for lab through which anyone in lab can play music on the central lab speakers, no need to get up and go to the speaker controlling PC! The 12 hours event convinced me that this is how IIT is supposed be, people working on stuff beyond academics but this hardly happens outside of a few student sections.
26th January, 2013, that's today. I started writing this at 3:40am and it is 4:40am now. Exactly an hour taken for writing the odd 350 words tells me that there's a lot going on in my mind. The sub-conscious idiot is continuously providing the conscious douche with fodder, food for thought you see. Bad joke, I know, but I'm natural at this! Analysing my situation at 4:40 in the morning might not be the best option but the thrill of throwing caution to the wind is addictive. So let's see, the bad stuff: I'm stuck building this, I wanted to contribute to one open-source project this month but haven't so far, I have played squash only once, I have lost touch with a friend I thought I was close to last semester and I haven't read any novel for a while now. Now for the good stuff: I have some brilliant subjects in my course, Signal systems particularly seems interesting (this is mostly because the prof happens to be brilliant unlike others), I worked in a server side language apart from php_(that's nodeJS), I have missed classes only once till now and I discovered this insanely amazing band called God Is An Astronaut _(thanks Saket!).
I don't know what to gather from this but January seems to have been one hectic month. Cognizance 2013 and SDSLabs have taken up most of my attention span. Just for the stats, I have spent close to 170 waking hours in SDSLabs in Jan alone and I haven't been bunking my classes either!
PS: Dear Reader, if you are wondering why in the world did I inflict you with such a ghastly collection of words ever to grace the blog world, then I want you to imagine a dog shaking his head like this or if you don't find the previous link descriptive enough then take a look at this. I'm just trying to clear my head.