Its been 23 days since the start of my summer vacations and this realization is crashing down on me right now. 23 days have gone by??? Seriously??! So that leaves me with a little over a month's time before I go back to my crazy, high paced, sleep deprived but absolutely fun college life! While I can't wait to be back for my second year, I can't help but notice that days are passing by faster than Roddick's serve. Roddick's serve. Forget that, Federer failed to reach the finals of the Roland Garros. Couple that with ManUtd loosing the Premier League title to ManCity and I have had a horrible sporting summer. Hopefuly Spain can provide me with some respite by winning the Euro Cup. Can't wait for this 2008 sight to be repeated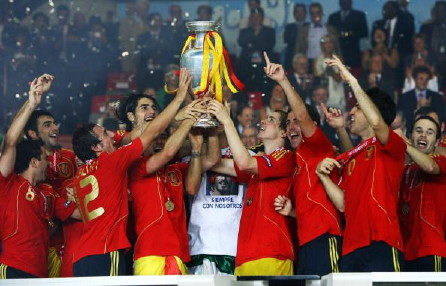 While I normally don't admit this but ManUtd's midfield department really seems to be lacking. We desperately need a scoring midfielder. The first new signing, Shinji Kagawa, definitely comes in this category as he as proved himself in the German League, Bundesliga. Papers are also linking ManUtd to Luka Modric, Tottenham Hotspur's player. While I personally would love to see Wesley Sneijder in the heart of ManUtd's midfield, Modric is pretty good too. Apparently Sir Alex wanted Eden Hazard but that idiot player chose Chelsea.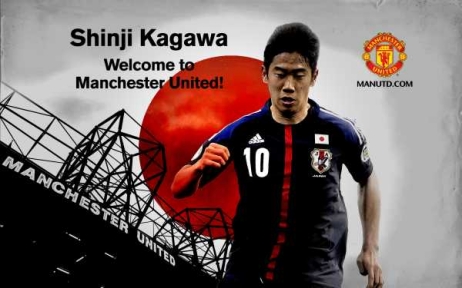 PS: You know what I'd really really love? Cristiano Ronaldo back in ManUtd. One can hope, right?
PPS: And it happened.